Diana (Didi) Carson
Founder and Managing Director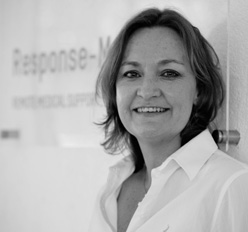 A British National, raised in Africa and resident in East Africa for over 15  years, Didi has successfully implemented medical services projects in the most remote corners of Chad, Kenya, Ethiopia, Madagascar,  Tanzania, Rwanda, Somalia, Somaliland, South Sudan, Tanzania and Uganda.
She has a reputation for delivering quality medical services in challenging environments, on time and within budget.  Didi has been providing medical support, catering for clients from a cross section of industries in East and Sub-Saharan Africa for over 10 years.
"We have positioned ourselves as the preferred medical support provider of choice in the region.  We value working with our partners to build capacity, deliver impact and develop sustainable solutions."
Back to About us page