Dr Bea Andersen-Schipper
Medical Director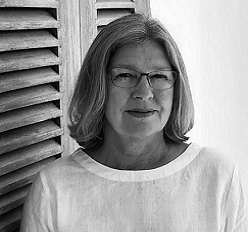 A Dutch National and having lived and worked in Africa for over 30 years, Dr Andersen joined Response – Med in 2020.
Her experience working in remote health care settings in Africa and Asia has given her a deep level of understanding of the challenges encountered in providing medical services in an isolated environment.
Next to her medical experience she also helped to build up a large commercial business in rural Kenya and worked specifically on Environment Health and Safety systems and on compliance with several international accreditation schemes for 20 years.
Developing the Corporate Social Responsibility program within the company and in the community was a large element of her role as a Human Resource director next to the development of the HR department itself.
With this very broad skill set she is able to quickly analyse the medical service requirements in remote locations and how to tie this in with other health related issues within a company in the field of occupational health and safety including the fit to work process upon recruitment and during employment, EHS staff training and staff wellness.
"With the skill set of medical, HR and development I look forward to supporting an array of activities from employee wellness to external CSR projects."
Back to About us page