Eden joined the Response-Med in 2018 and will continue to intern with us for 2019.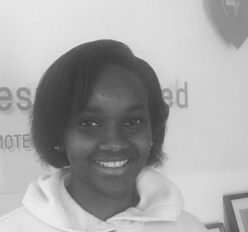 She is a Kenyan national studying a Bachelors of Pharmacy degree at the University of Nairobi.
Eden brings both pharmaceutical knowledge and insight to the team and plays an instrumental role in the packing, management, quality control and delivery of medical equipment, consumables, pharmaceuticals and first aid kits.
Eden has a keen interest in Emergency Medicine and Medical Research.
Back to about us page